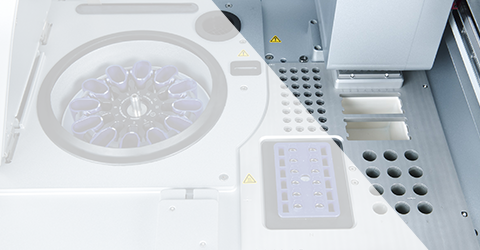 Conceptualize
Conceptualize Systems and Consumables
Our in-depth industry knowledge and understanding of medical and biological applications allows HSE•AG to develop automated systems that are tailored to the specific needs and requirements of your customers. HSE•AG bridges the knowledge gap between biology and engineering expertise, creating customized solutions that are an optimal fit for your applications.
HSE•AG maintains close customer relationships and provides comprehensive technical support throughout the entire lifecycle. By working closely with you, the project team can address your individual needs and build on a long-term partnership. This ensures that joint developments are successfully implemented and marketed over the long term.
Analysis of product vision
HSE•AG begins by carefully analyzing the customer's product vision, considering the input and opinions of all stakeholders involved. This process results in the synthesis of initial concepts, providing a concrete idea of the product vision. Through collaborative discussions, HSE•AG helps clients review and refine their requirements, facilitating consensus even within large decision-making groups.
Requirements engineering
With a clear product vision in place, HSE•AG collaborates with the customer to define both functional and non-functional requirements for the system and its individual components, such as reagents, consumables, instrumentation, and software. Utilizing state-of-the-art software like Polarion, HSE•AG ensures comprehensive traceability from the initial idea to the finished product, incorporating robust risk management.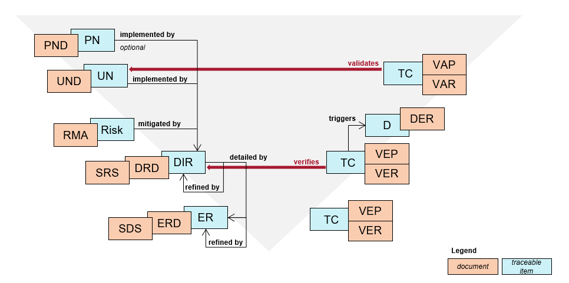 Illustration of the HSE V-model that depicts the linkage of traceable items and their corresponding documents.
Workflow analysis
HSE•AG conducts a thorough analysis of the biological application, considering the contributions of chemistry, consumables, equipment, and software. By carefully balancing these elements, HSE•AG develops optimized solutions tailored to the specific purpose.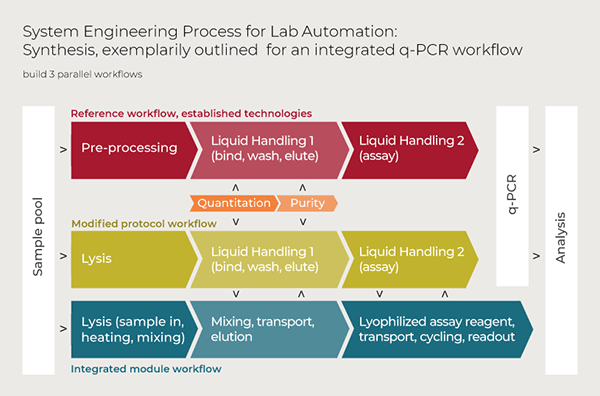 SE process for Lab Automation: Synthesis, exemplarily outlined for an integrated q-PCR workflow
System architecture
Working closely with the customer, HSE•AG designs the system architecture, establishing a blueprint that outlines the overall structure, components, interfaces, sustainability, and interactions within the system. System modeling, facilitated by Enterprise Architect with UML, enables visualization of interdependencies among components, ensuring alignment with all stakeholders.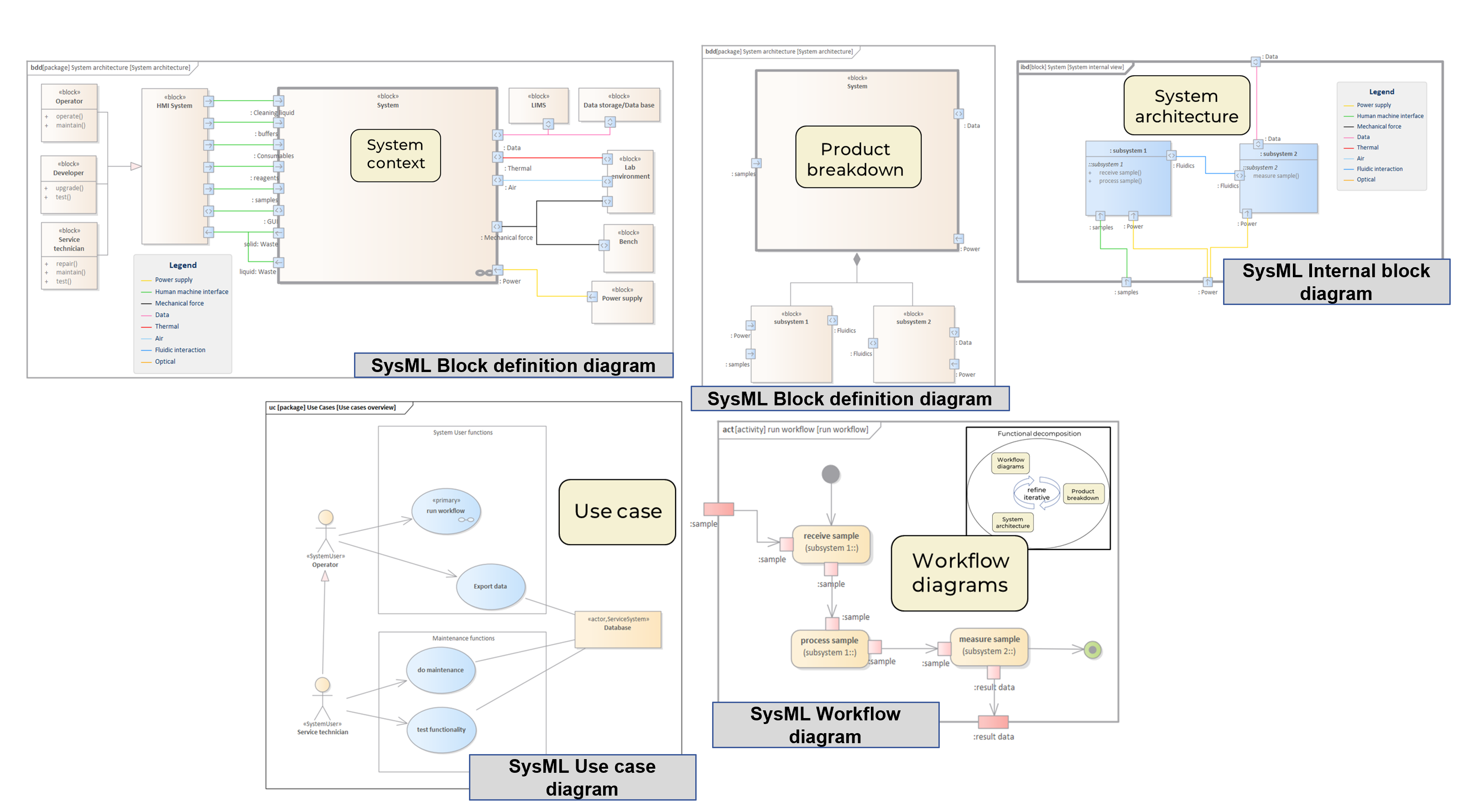 SysML/System model-diagram example
Solutions visualization
HSE•AG employs various advanced visualization techniques, such as virtual reality, physical 3D models, and interactive models, to present potential solutions. In addition to the visualization, the concept study includes a detailed project plan with a time and cost budget, as well as an initial estimate of manufacturing costs for equipment and consumables.
Involvement of stakeholders
HSE•AG actively engages all relevant stakeholders, including manufacturing and service teams, to gather valuable feedback and insights. This inclusive approach ensures that all perspectives are considered, leading to a more holistic and successful solution.
Functional models
HSE•AG creates functional models to analyze the feasibility of high-risk technical components within the system. Prototypes and proof-of-concept models are constructed, allowing for early testing and evaluation to identify and address potential risks and challenges. This iterative process enhances the final product's robustness and reliability.